Here are some of the prints we've made for our clients. Not too shabby, eh?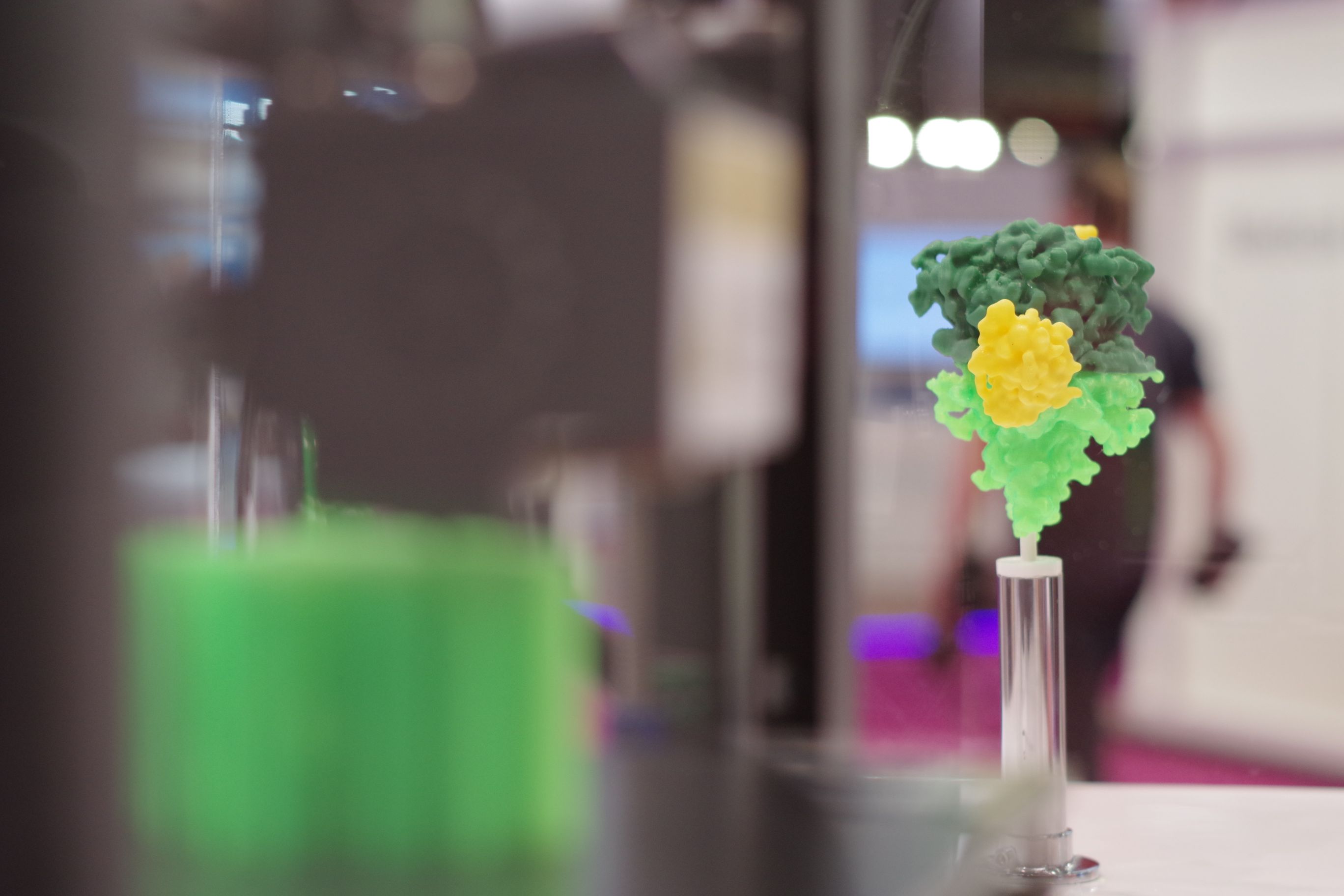 Pharmaceutical molecule
This molecule model was an absolute showstopper at the World Federation of Haemophilia (WFH) Congress in Glasgow, 2018. We printed this molecule live on the booth for all attendees to see and talk about. A few were pre-printed ahead of time to be held during chats (patients and HCPs). We bring chemistry to life!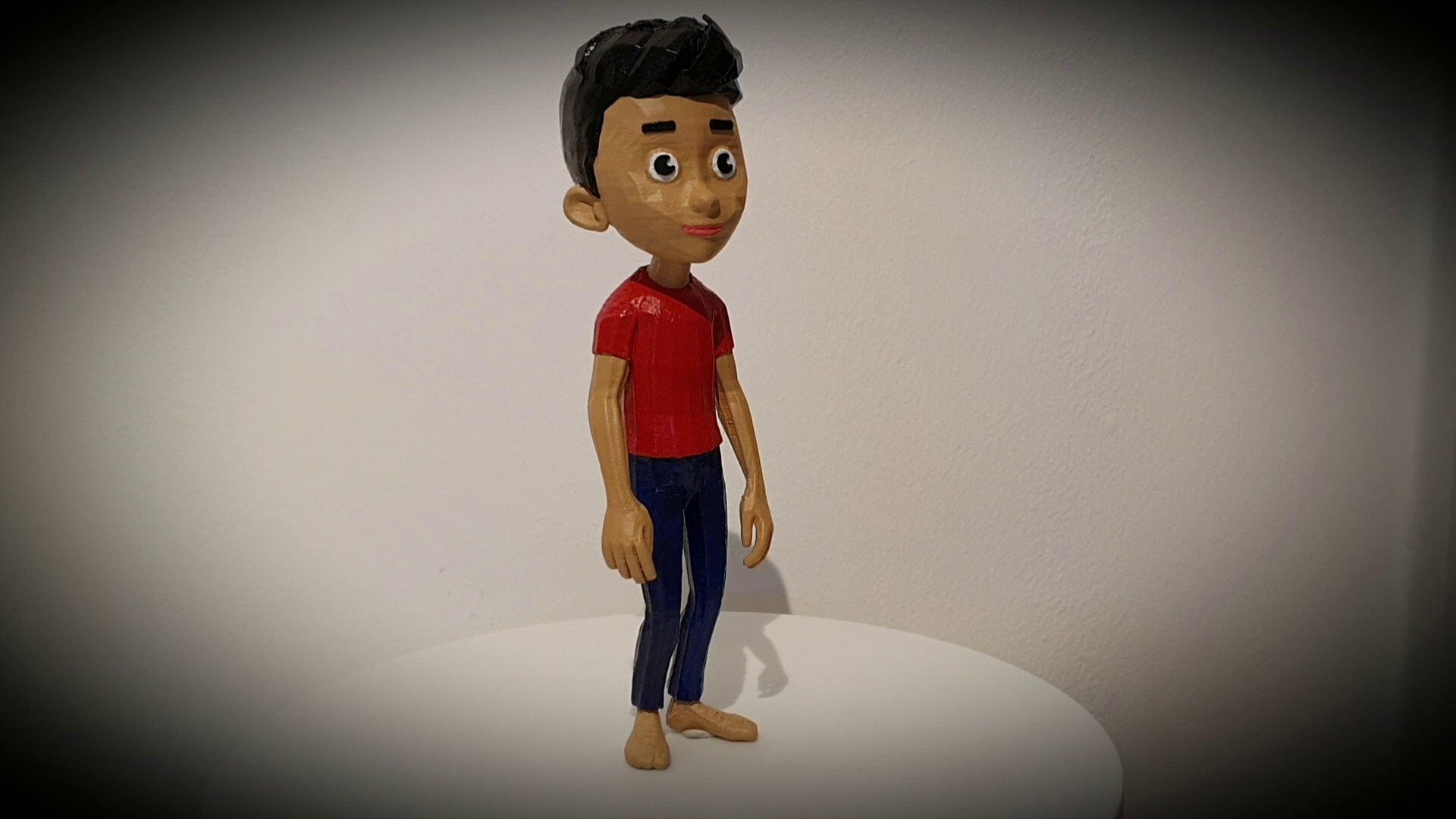 Little boy avatar
This little boy was designed on an iPad by a 5-year-old. Seriously – that was the idea, you see. 50 children between the ages of 4 and 17 were entering a clinical trial. Once they'd made it to the end of the trial, they'd receive a 3D printed version of the avatar they created on an iPad (a bit like a character you make on Nintendo® or Xbox®). They were all handpainted and finished with a matt top coat. Awesome stuff.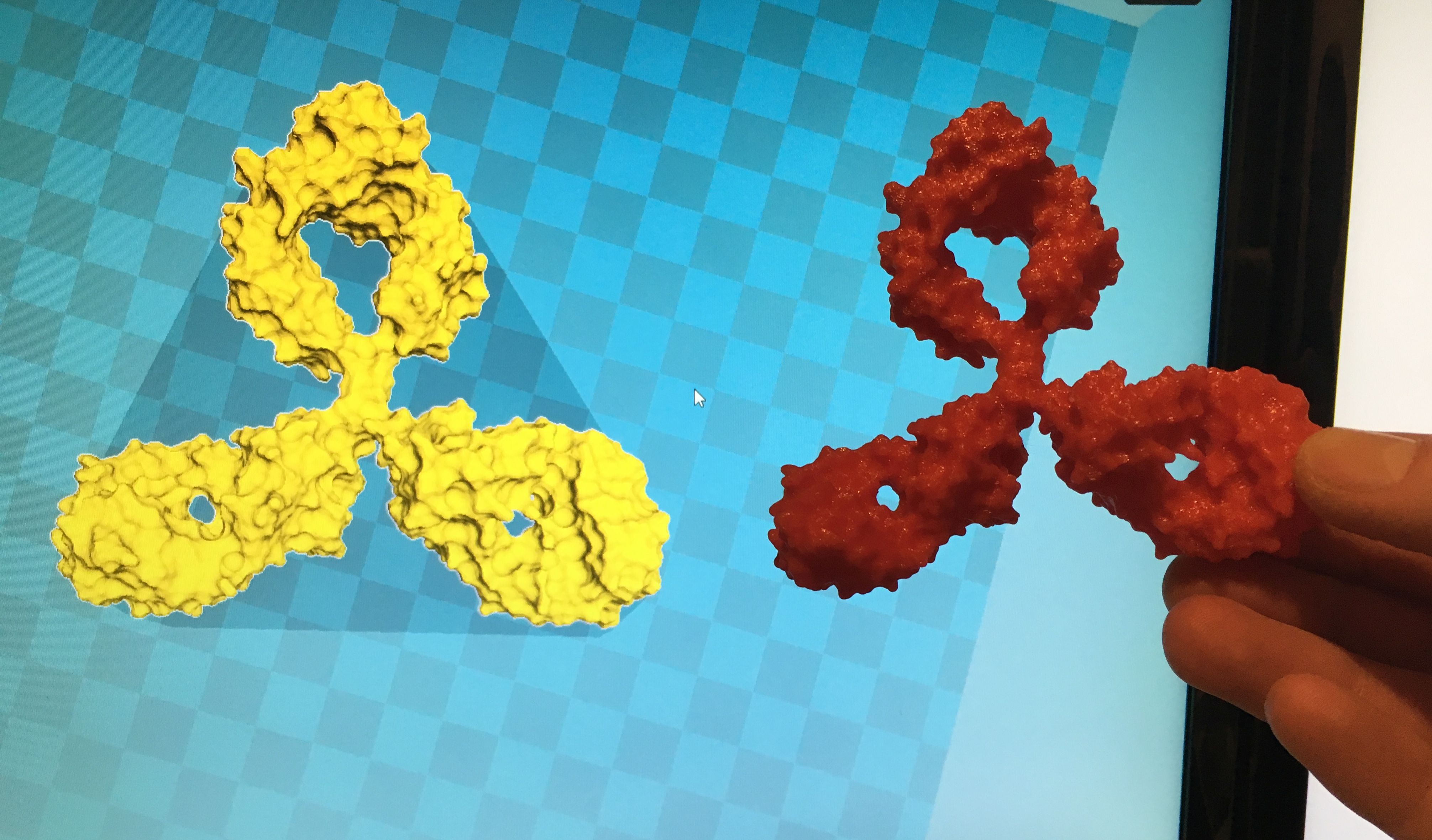 Haemoglobin molecule
It looks exactly like it did on the computer; turned out rather well, this one. It even had a lovely red shine. What a perfect learning tool to use when discussing blood diseases.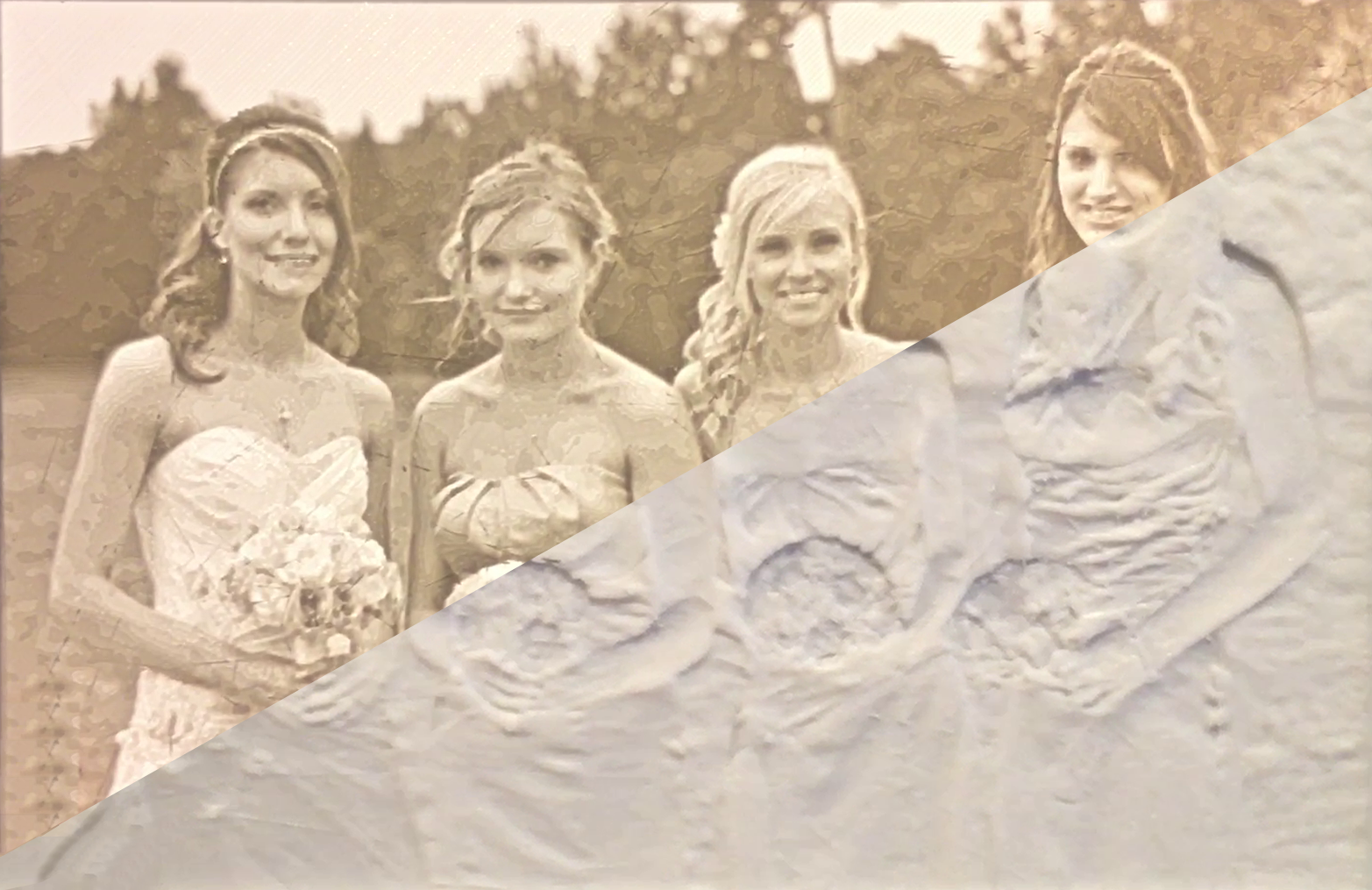 Lithophane
You can now turn a digital picture into a lithophane: a piece of white plastic that turns into a colour picture when backlit with a light source. Useful at conferences, where you can take a live digital photo, print it on the booth in around an hour and hang it up on a 'wall of light'. Have your delegates return to your stand to collect their lithophane at the end of the conference. You'll light up any room!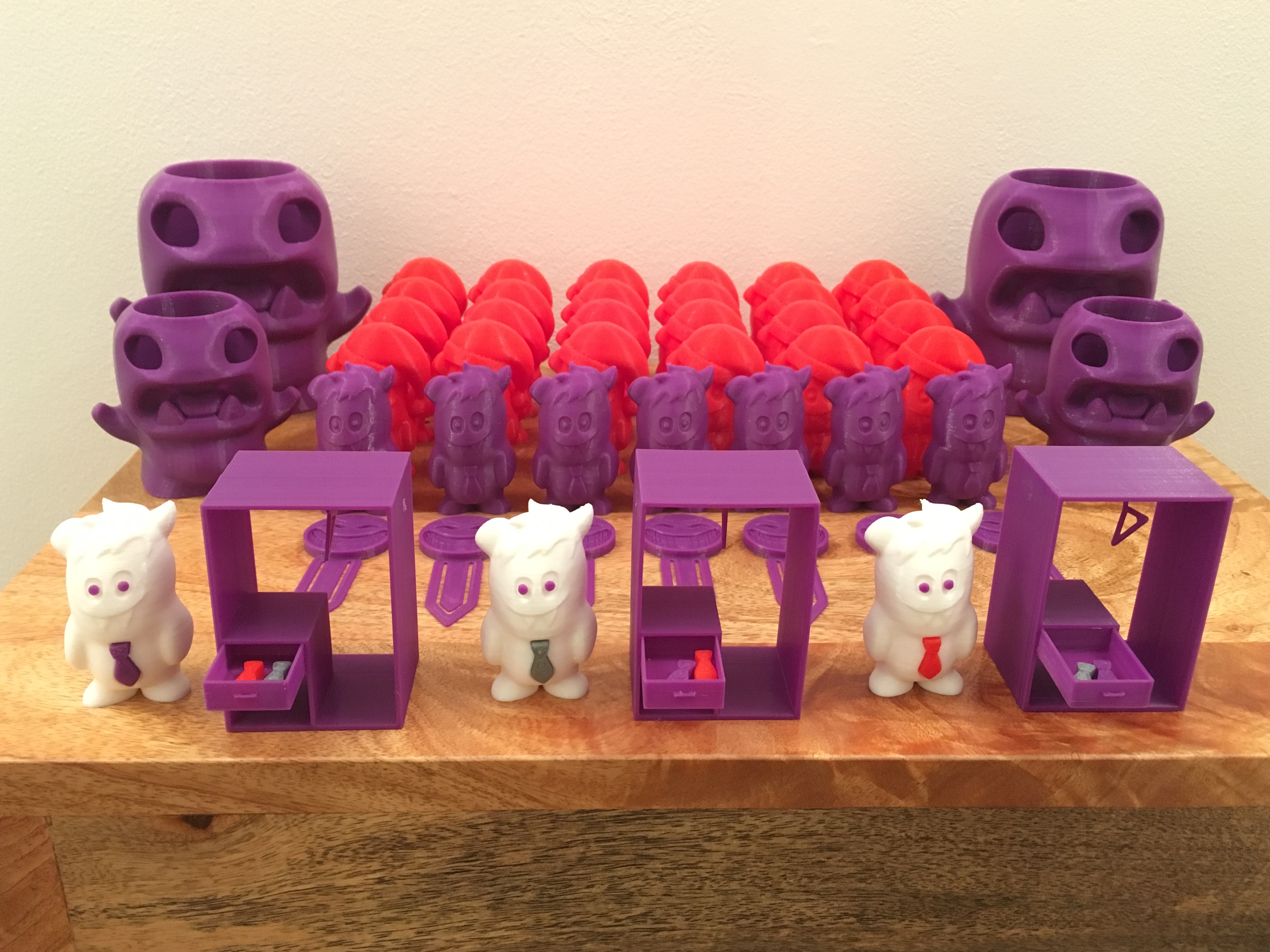 Toothy's Army
Last Christmas, we lit up Word Monster's clients' physical mailboxes with a 3D printed gift to say thanks. These little desk buddies were all the rage. Some were in red with a Christmas hat, others in Word Monster purple – and a few in white with 'dressable' ties. We even made them a little wardrobe to stash their other ties away. The big scary monsters at the back are pen pots. ROAR!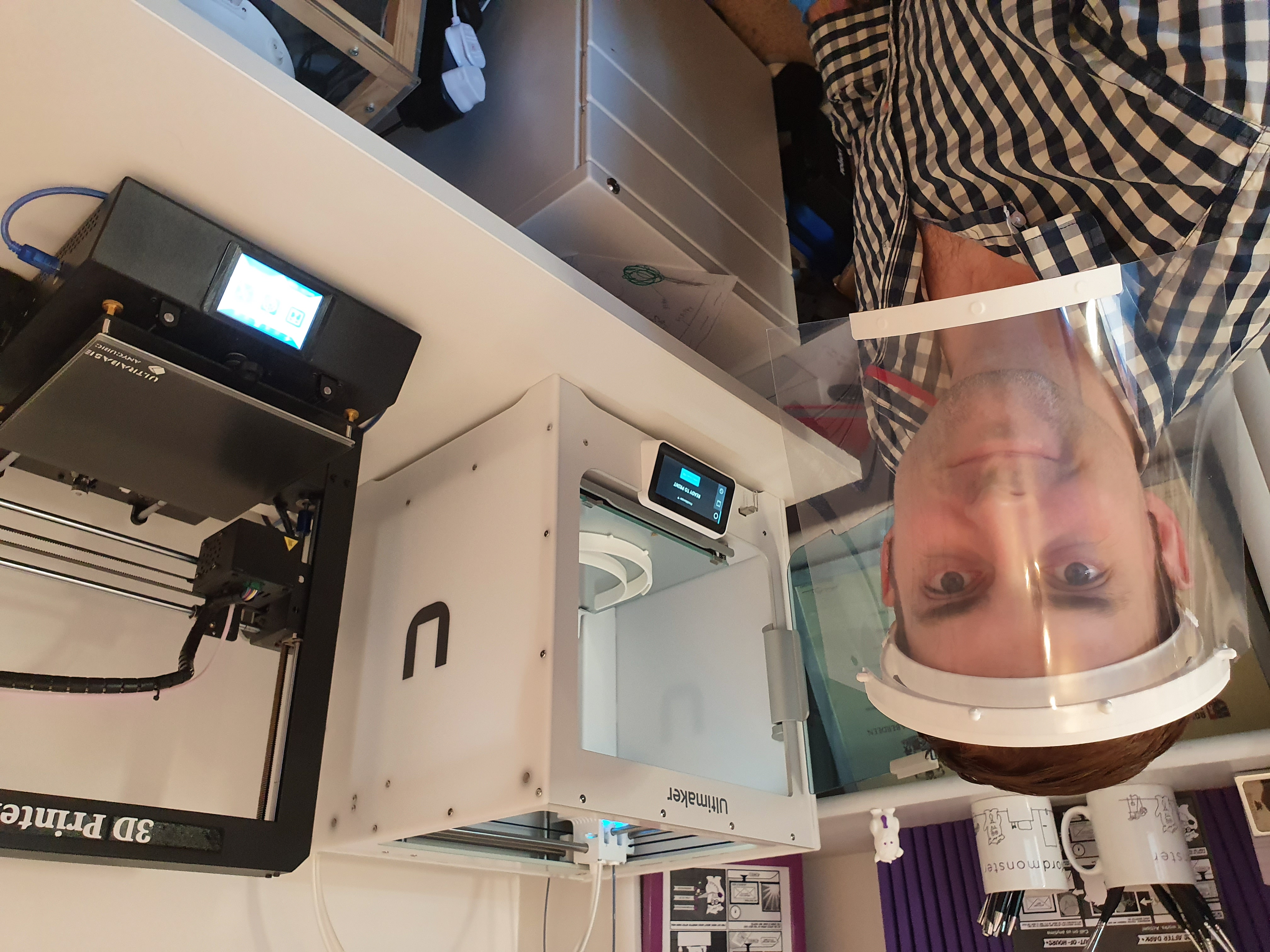 PPE equipment
PPE shortage? We think not. Print Monster banded together with other 3D printing workshops across the UK to make and distribute essential face shields to GP surgeries, dental hubs, hospitals, care homes and anyone else in need.